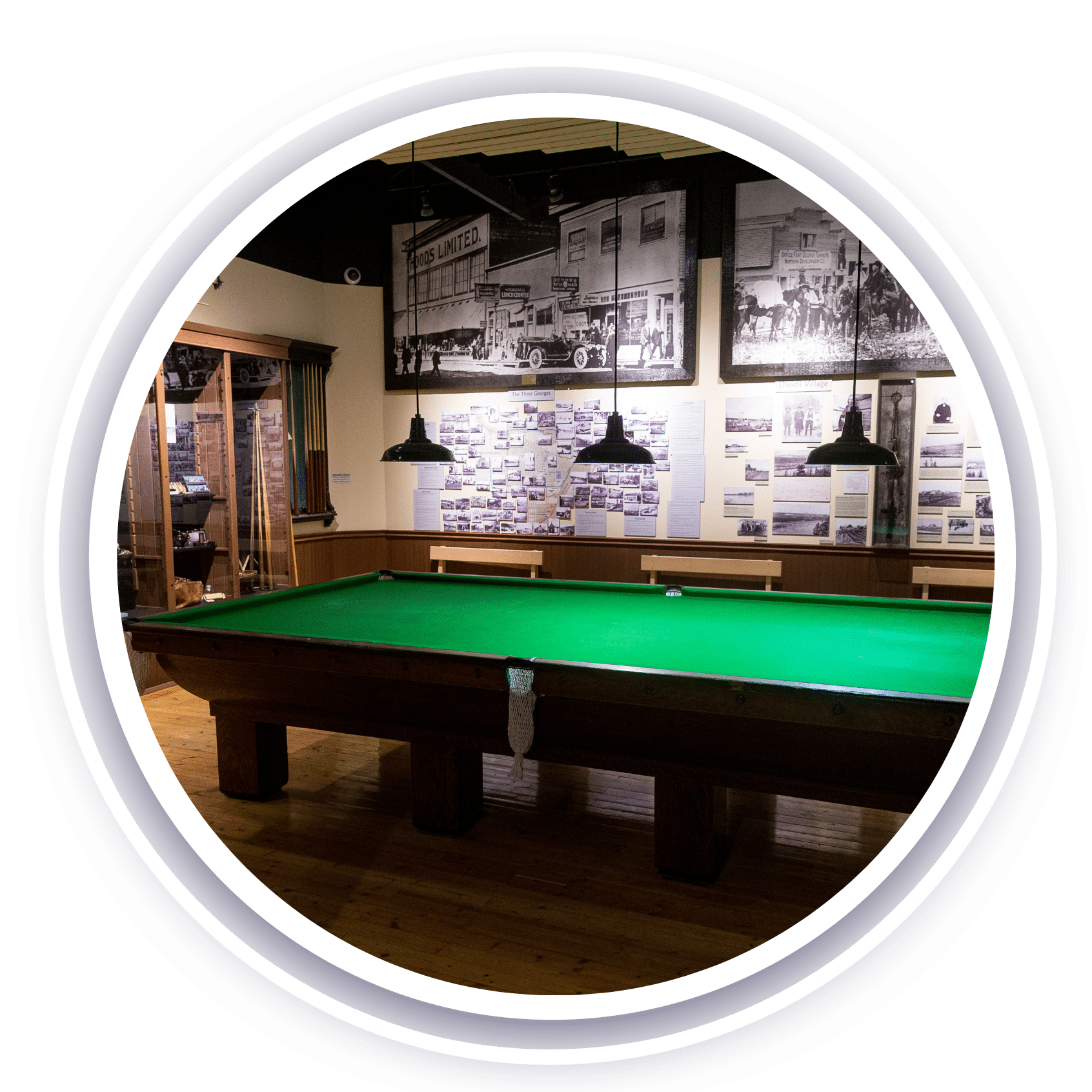 Collections + Galleries
Ted Williams History Centre
The Ted Williams History Centre contains permanent exhibits on the post-contact settlement history of the region, highlighting the many diverse groups that contributed to what we now know as Prince George.
Our Interactive History Hall 
The gallery contains several different interactive spaces—one of which simulates an actual billiards hall environment, complete with a billiards table brought over on the BX steamer. Check out the cork boot marks from early loggers while you play! The gallery also houses a permanent exhibit dedicated to the City's mascot, Mr. PG.
The ' Ted Williams' Collection
Ever the historian, Williams assembled a collection of unique photographs charting the development of Prince George. The "Ted Williams Collection" is available through The Exploration Place's online collections database. Both the E.F. Ted Williams History Centre and the E.F. Ted Williams Reading Room at The Exploration Place are named in Williams' honour.