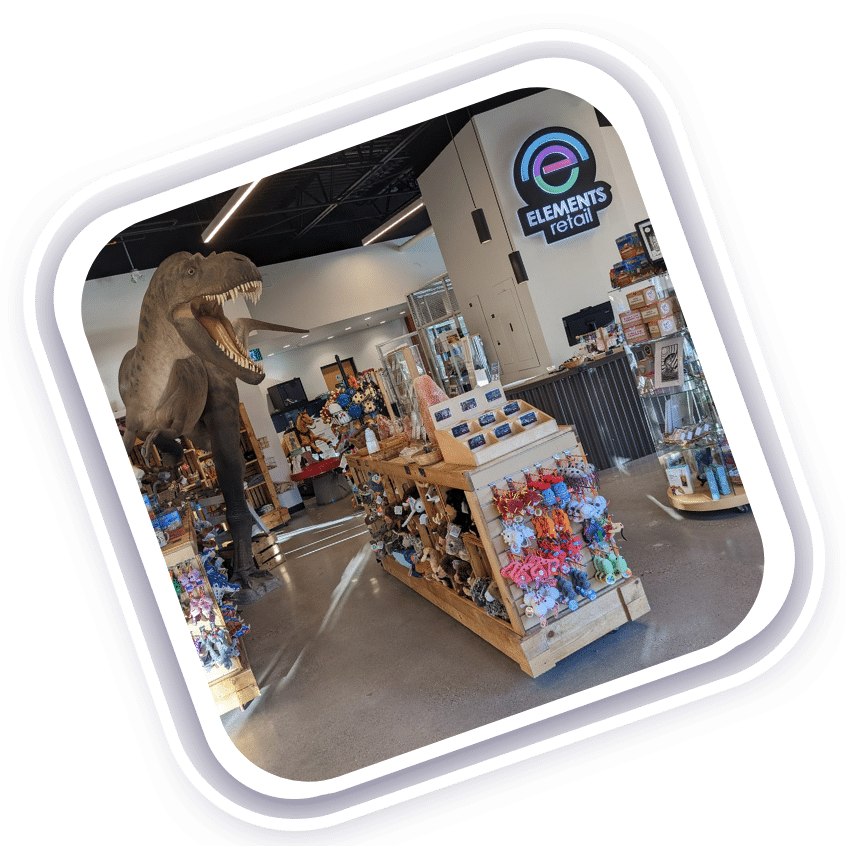 WHERE COMMUNITY SHARES
Elements Retail
Elements Retail provides a curated collection of items that will inspire museum visitors of all ages, giving you a way to keep your experience alive or share your experience with others after your visit.
Our vision is to enrich your museum experience by providing ethically and environmentally conscious items which are sourced first locally, provincially, and Canada-wide. We proudly support BC Indigenous art and artists by ensuring all items are authentic and genuine. 
Elements Retail is operated by The Exploration Place (Fraser-Fort George Museum Society), a non-profit organization and registered Canadian charity in Prince George, BC. All purchases made help to support The Exploration Place's mission to preserve our local history and foster lifelong learning in the areas of science, technology, heritage, and culture. 
"My name is Lynne Biles, and I am Anishinaabe (Ojibway Peoples) of The Batchewana First Nations: traditional land located along the eastern shores of Lake Superior from Batchewana Bay to Whitefish Island in Northern Ontario. I also have French Canadian roots.   
I moved to Prince George with my husband 40 years ago. We just love it here. We have raised our three children and have spent lots of time outdoors fishing and camping. Prince George has so much to offer if you love the outdoors. 
I have been beading since I was 13 years old. It is very healing and relaxing. I love trying new patterns and creating them also. I love traditional beading as well as beading animals, flowers, and combining fun colours and designs together."
Each piece of Lynne's work is uniquely handcrafted, and we are proud to support her.