< BACK TO ALL PAST EXHIBITS
KEVA Planks
KEVA planks are perfectly-cut, identical construction blocks that stack with great stability. The construction system provides a unique building experience for people of all ages— KEVA enthusiasts range from toddlers to professional architects because everyone can enjoy building at their own skill level. Create anything. Defy gravity. Create your dream city. Shape your world. Simply. Beautifully.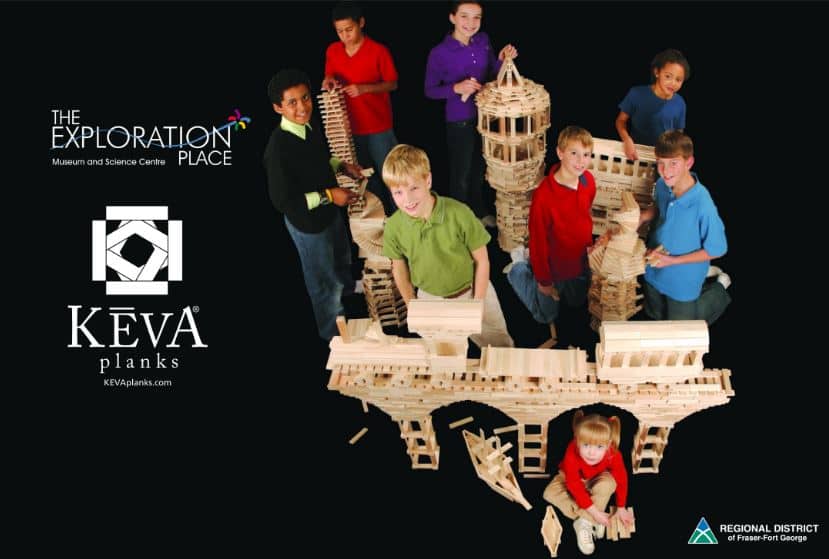 A Taste of Science
A travelling exhibition from the Canada Agriculture and Food Museum is coming to The Exploration Place! Through its food literacy initiative, the Museum has created an exhibition entitled A Taste of Science – an interactive exhibition that engages all your senses. The exhibition will highlight the
role science plays in delaying food decay and keeping food nutritious and
safe for us to eat. This bilingual exhibition is suitable for all ages and offers menu items for both the mind and imagination.