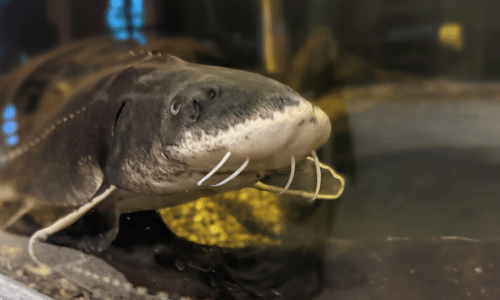 Nechako White Sturgeon
Target Learners: Grades K-7
An introduction into the biology and life cycle of the Nechako white sturgeon. Understanding the life cycle of a species helps foster a greater respect for all sizes and species of animals.
Can you imagine living when mammoths walked the earth, giant beavers built dams, and sloths the size of a car roamed around? The Sturgeon have seen a much different earth than we have today. They have watched our world change and have adapted to the many different environments that come with that change.
Curriculum Connections: Introduction into metamorphic and non-metamorphic life cycles and the biology of a Nechako White Sturgeon and how it adapts to its environment.