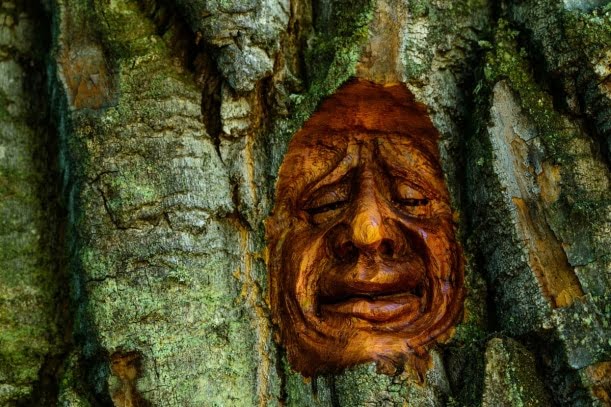 Cottonwood Island Tree Bark Carvings
The carvings of faces and other subjects in the bark of the mature Cottonwood trees in Cottonwood Island Park were carved by local resident Elmer Gunderson.
Elmer is a former City of Prince George Parks employee who helped build the trails in the Park in the 1980's. In 2005 he did eight carvings that were sponsored by the City of Prince George's 90th Anniversary committee. Two of those carvings have been lost due to flooding along the Nechako River. In 2016 six more carvings were added with funding from a City of Prince Community Enhancement grant.