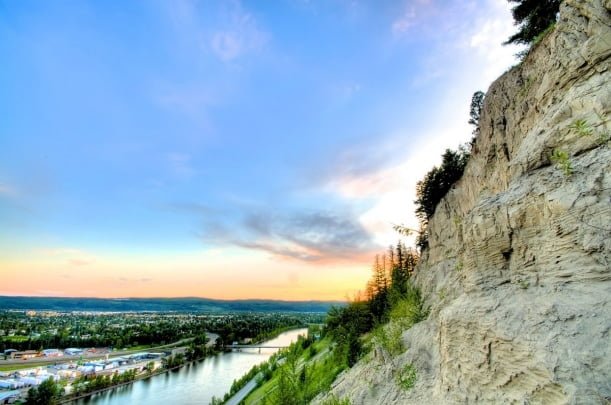 Cutbanks
Thousands of years ago, as glacial ice sheets melted and formed the Nechako and Fraser Rivers, the steep sandy slopes now known as the Cutbanks were formed. The Cutbanks have long been a Prince George landmark inspiring artists and photographers alike.
The Cutbanks were the site of North America's only sand race. The "Sandblast" was first held in 1972 and attracted participants from all over the world, including Canadian ski champions. It was discontinued in 2004 after three people were hurt while trying to navigate the course on a couch rather than skis.
High on the Cutbanks in McMillan Creek Park, hikers and picnickers enjoy walking trails and spectacular view points overlooking Cottonwood Island Park and the City.