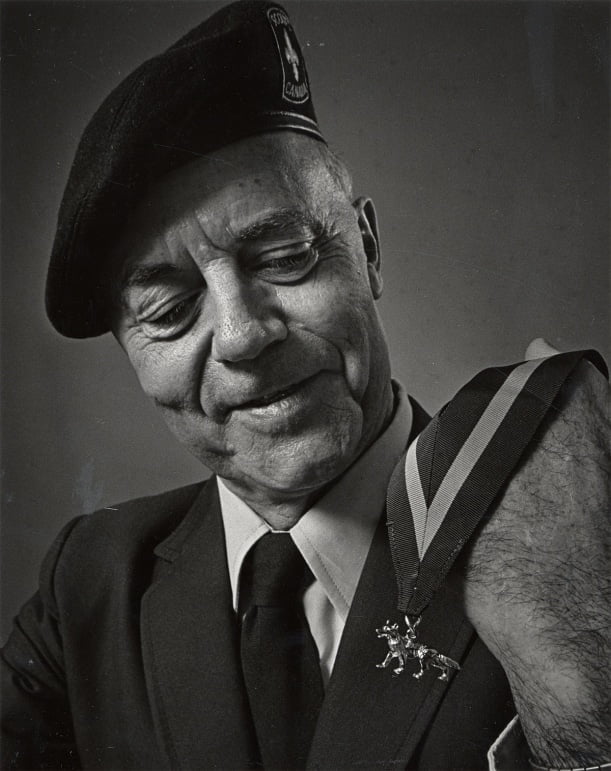 E. F. Ted Williams
Born in South Fort George in 1915, Prince George pioneer Edgar Fraser "Ted" Williams grew to be a well-respected man known for his intelligence, tenacity and capacity for hard work. Employed variously as butcher, prospector, garage owner and farmer, Williams was also an active volunteer with the local Boy Scouts, Rotary Club, Railroad Society and Library Local History Committee. He played a key role in creating Camp Hughes, the regional Boy Scout Camp.
Williams became involved in local museum projects as early as 1958. He was instrumental in rebuilding the museum and its collection after a disastrous fire in 1975. He served as the founding president of the Fraser-Fort George Regional Museum, and his commitment to the museum continued as a donor and through various positions on the Board of Directors.
Ever the historian, Williams assembled a collection of unique photographs charting the development of Prince George. The "Ted Williams Collection" is available through The Exploration Place Online Database. Both the E.F. Ted Williams History Hall and the E.F. Ted Williams Reading Room at The Exploration Place are named in Williams' honour.