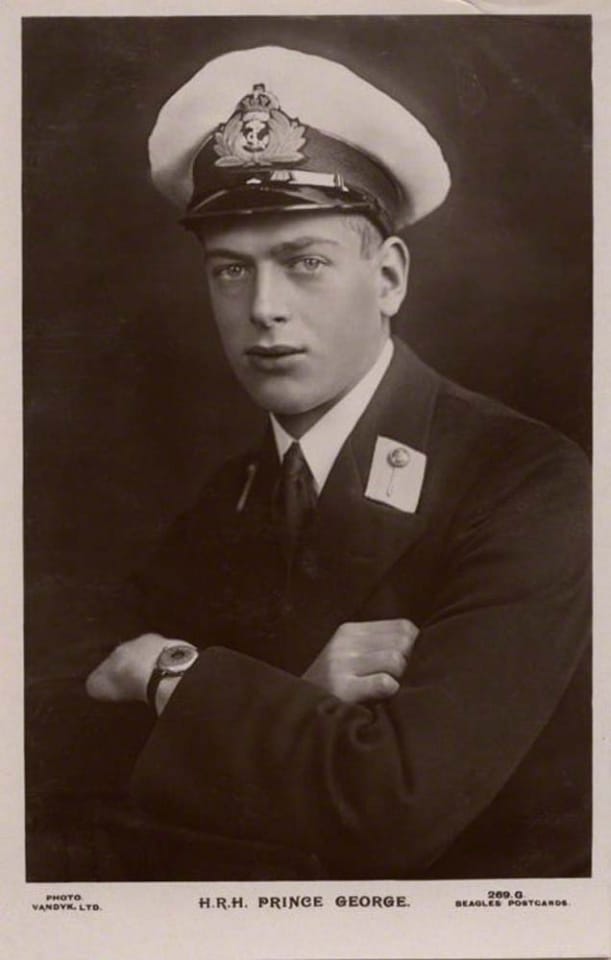 HRH Prince George
How did the City of Prince George get its name? The "royal" moniker was bestowed by the Grand Trunk Pacific Railway in 1915, and there are three competing theories for the choice, the most likely of which involves His Royal Highness Prince George, Duke of Kent (1902-1942).
Theory One: GTP vice president Morley Donaldson claimed that the town was named after King George V, who ruled the United Kingdom from 1910-1936. However, before being crowned, George V was known as Prince Edward, not Prince George.
Theory Two: GTP President Charles Hays suggested in a 1911 company memo that the name Prince George was chosen to ensure that the new company town was "permanently distinguished from the numerous towns [then] called Fort George, South Fort George, etc., which are in the vicinity" – and to convey that none of the other towns carried the company's endorsement.
Theory Three: This theory holds that the town was named after His Royal Highness Prince George, born George Edward Alexander Edmund, fourth son of King George V and Queen Mary, and later the Duke of Kent. Born in 1902, Prince George served with the Royal Air Force and died in an air crash in Scotland in 1942.
In 2013, the City of Prince George again drew royal comparisons with the birth of Prince George of Cambridge, eldest son of Prince William, Duke of Cambridge, and Catherine, Duchess of Cambridge, and third in line to the British throne. Prince George has yet to visit his Northern BC namesake.
Photo Credit: Prince George, Duke of Kent by Vandyk, published by J. Beagles & Co., bromide postcard print, circa early 1920s. National Portrait Gallery, London, NPG x197275. Image used under Creative Commons image licence http://creativecommons.org/licenses/by-nc-nd/3.0/ for limited non-commercial use.