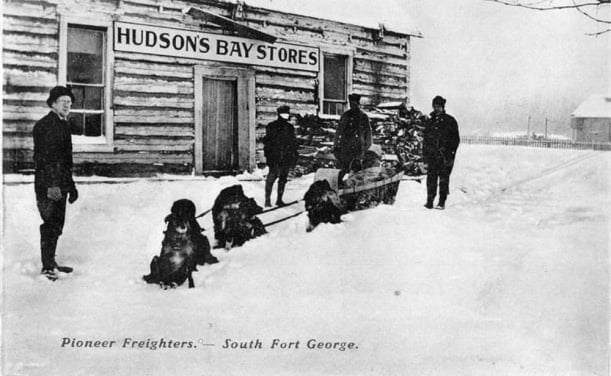 Hudson's Bay Company, Fort George
In the early 1820s, the Hudson's Bay Company established a fur trade post called Fort George near the confluence of the Fraser and Nechako Rivers, close to the site currently occupied by The Exploration Place and Science Centre. Fort George became an important supply point on the Fraser River at a time when rivers were the main transportation highways.
The arrival of the railway in 1914, along with the decline of the fur trade and the growth of competing businesses in the nearby town sites, rendered Fort George less relevant. The Hudson's Bay Company closed Fort George in 1915 and began channeling resources into its new chain of retail department stores, one of which still exists in Prince George today.