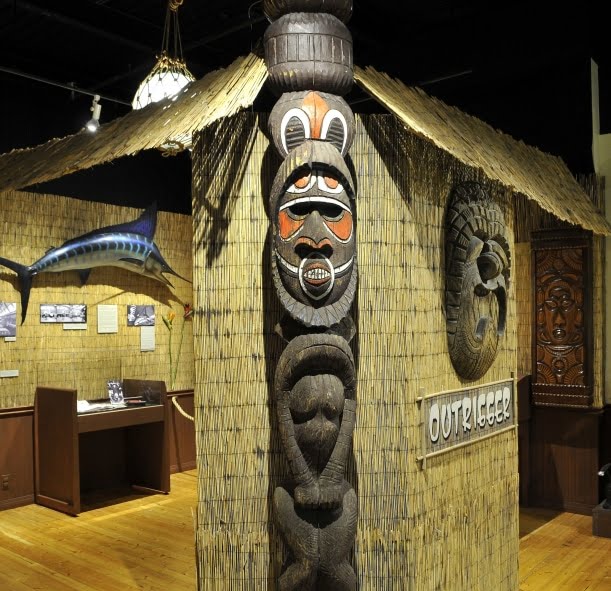 Tiki Pole from the Outrigger
The Outrigger was a popular Polynesian-themed restaurant opened by Jack Lee in 1965. Located downtown on 6th Avenue at Dominion Street, the Outrigger became Prince George's first fine dining establishment – with fresh mahi-mahi flown in from Hawaii. Prices were a reasonable seven dollars for a two-person meal including wine.
The building, designed according to Lee's unique vision, featured an A-frame roof, lava rock walls, Polynesian décor and a tiki pole – now on display at The Exploration Place – near the front entrance.   
The restaurant was a hit with locals and visitors alike. Prime Minister Pierre Trudeau, Lt. Gov. John Nicholson and MLA Ray Williston all dined there.
Lee closed the Outrigger in 1976, but the restaurant continued operating under a series of owners (and later a new name – the Bamboo Hut) until the 1990s. The building was demolished in 2009.