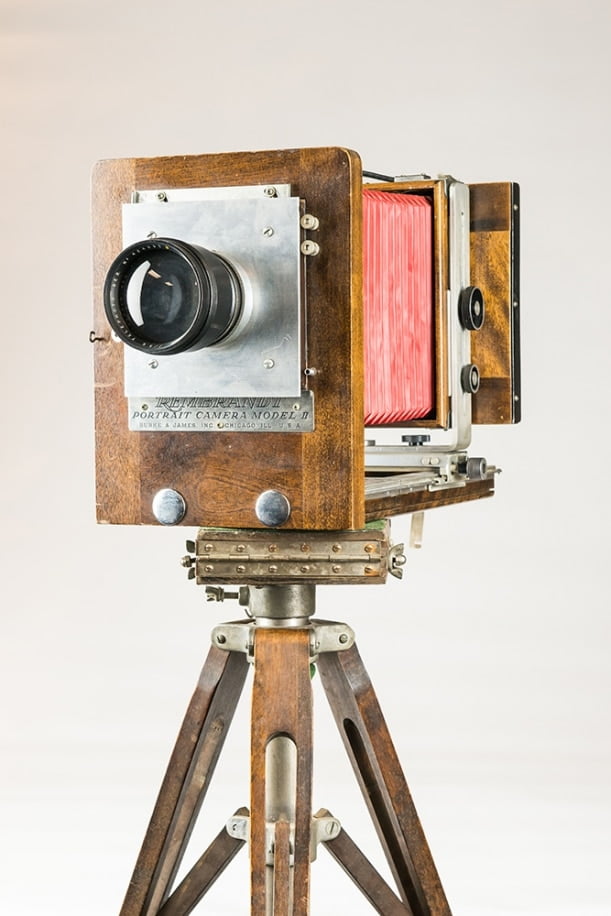 Wally West's Camera
W.D. (Wally) West opened his photographic studio in Prince George, British Columbia in 1946. Upon his retirement in 1991, the City of Prince George purchased much of his collection. The City donated the collection to the Fraser-Fort George Museum Society for archiving and preservation in 1993 and it now resides at The Exploration Place Museum.
Wally received numerous awards and accolades in Canada and internationally including an Honorary Master of Photographic Arts. Other recipients of this honorary award include: Sherman Hines, Yousuf Karsh, Oma Marler, Rt. Hon. Roland Michener, and Bruce Poldon.
Rembrandt Portrait Camera Model II, made by Burke & James Inc. Chicago Ill. USA.
Wollensak 15 inch f/5.6 Telephoto Lense
The exposure plate exposure area is 6 1/2″ x 8 1/4″